Map of China. I'm going Dongguan (not shown), between Guangzhou and Hong Kong on the south coast.
I'll be there at the height of the rainy season.
Closeup of Guangzhou, Dongguan and Hong Kong.
That's an exciting looking coast, with lots of beaches and islands.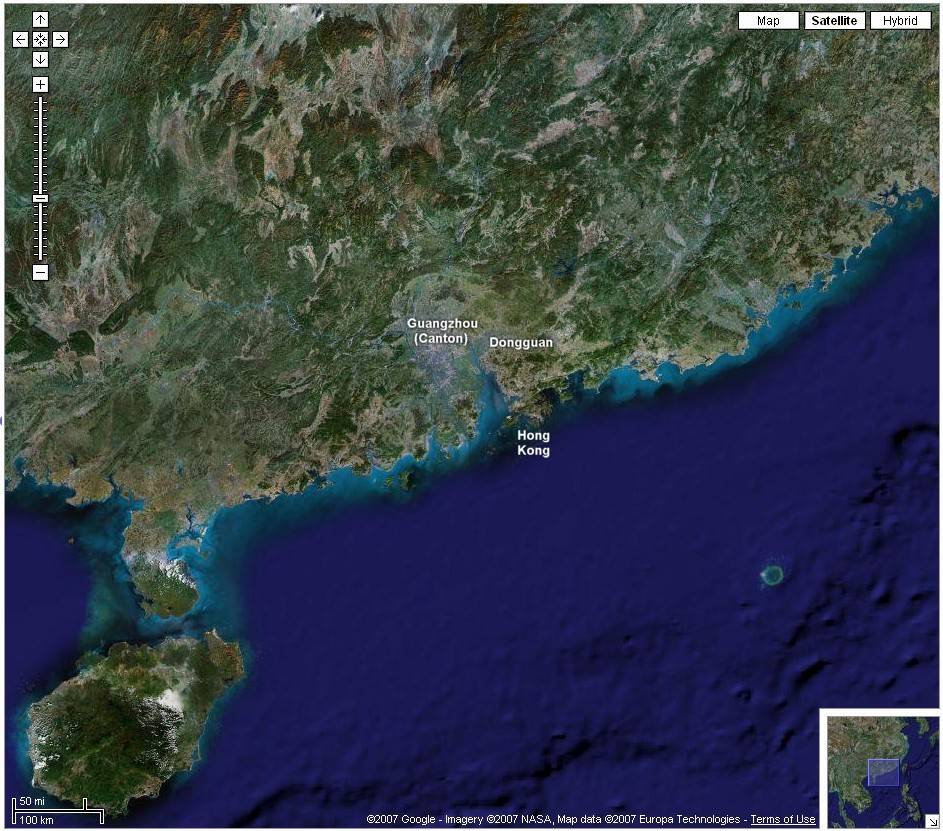 Even closer, showing a huge population density.